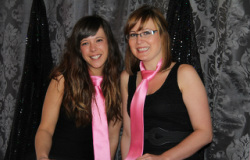 Welcome!

Planning a wedding, party, fundraiser or corporate event? You've come to the right place! We are your Pink Tie Team; Whitney Bullock and Ashley Walker. When it comes to decorating, Pink Tie Events is your clear choice.


---
The Pink Team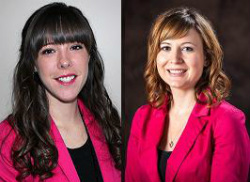 After realizing Lethbridge had an unfulfilled niche, Ashley Walker & Whitney Bullock began the journey of building a wedding and event rental business. In January of 2011, the doors opened and their dream of providing superior service, unlimited color choices and quality rentals to brides. Since then, the company has evolved to include not only rentals for brides, but set-ups and full packages for any event: weddings, fundraiser, staff parties, grand openings, Christmas & Holiday parties, anniversaries, etc.

Pink Tie Events was the 2011 winner of the Chinook Entrepreneur Business Plan Challenge held by Community Futures, as well as, named New Business/New Venture of the 2011 year through the Lethbridge Chamber of Commerce. At Pink Tie Events, we continually strive to provide excellent customer service and decorating assistance to everyone involved in planning an event, as well as, bring unique and trendy new ideas and products to the Southern Alberta Wedding Industry.

---
What is Pink Tie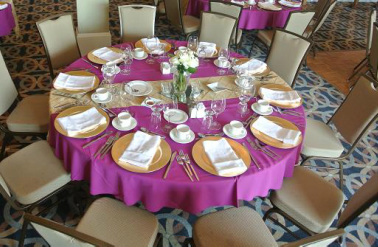 Think Pink- Think Décor!

Pink Tie Events offers everything to do with décor- rentals and set up. The list is endless: table cloths, napkins, chair covers, centerpieces, cocktail tables, backdrops, table runners, flower stands... Rentals or set up The Choice is yours. If you prefer to take care of ALL the decorating yourself or would rather leave it to us, or somewhere in between, we can accommodate! Our clients have the option of renting the items and setting up on your own, having Pink Tie set up and take down everything, or you just need a little help, we have a package that will suit your needs.



---
Why Pink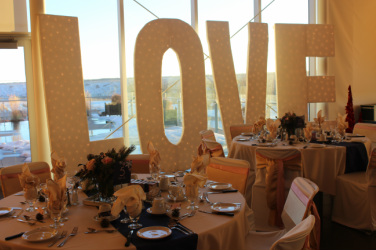 So, why should you choose Pink Tie? Because we treat every event as though it was our own. Because we have the experience to ensure you of a stress-free event. And because we are creative and constantly designing and constructing new décor items exclusive to Pink Tie (our amazing LOVE backdrop, beautiful table dresses and ceremony arbor, to name a few).

Although we do offer competitive prices, offering our clients a stress free, enjoyable experience is far more important to us (and them!) than low prices. Whether it's a wedding, a fundraiser or anniversary party, our customers are always happy when we are finished decorating, and it has nothing to do with how much they paid.

Trust the experience that Whitney and Ashley have provided to hundreds of clients since 2011. With our countless combinations of rental items and colors, the possibilities are endless. Let us help you create a unique design, perfect for your special event.

---
Thank you!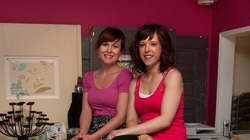 "We are always so honored when anyone (brides, corporations, caterers, etc) choose to work with Pink Tie. We are so grateful for all the support the community of Lethbridge, as well as surrounding areas, have given us over the last two years. We love what we do, and could not have gotten this far without our amazing clients."
Ashley Walker & Whitney Bullock

---